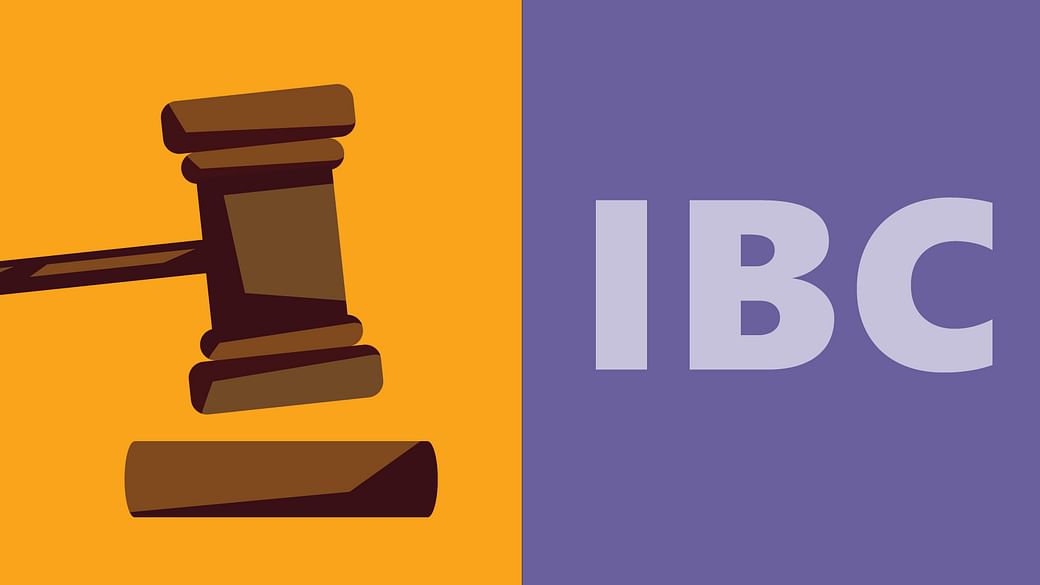 Treatment of Secured Creditors Under IBC
Creditors Under IBC: It is no secret that the Indian economy is beset by a never-ending bad credit issue. It would be an exaggeration to say that such poor loans are destroying India's financial and banking systems. IBC was introduced in India to combat the bad credit situation.
The law was critical in averting the catastrophe since it addressed the root of the problem. The IBC is a quick-response tool that addresses the NPA situation right away. However, it should be recognized that every coin has two sides. This practically suggests that IBC has flaws of its own and may not be as foolproof as one might think.
Given the IBC's flaws and inconsistencies, it is imperative that the government reform the IBC regulation. The government must acknowledge and accept that different sorts of debtors may have different needs. This reclassification must be completed as quickly as possible so that the Code's ultimate goal can be realized.
The topic of contention
The treatment of inter-creditor and subordinate agreements under the IBC is the major point of disagreement. It should be emphasized that, since the Code's inception, a furious debate has erupted over the years about the difficult matter. It is worth noting that such inconsistencies have raised a number of key concerns in both the corporate litigation and insolvency resolution processes.
It should be emphasized that in 2019, only CIRP-related clarity was provided. In CIRP, the government had strategically and efficiently clarified the discriminatory treatment of secured creditors. The rationale for this clarification of differentiated treatment was the priority of charge.
While approving the resolution proceeds offered under a resolution plan, the "priority" of a secured creditor's security interest can be effectively and strategically addressed, according to the clarification. As a result, it can be safely asserted that it will be investigated as a consideration when the committee of creditors approves the distribution of resolution funds. However, establishing clarity on CIRP did not successfully address the issue, as there remained ambiguity in the context of liquidation.
Certain issues surrounding liquidations, such as whether senior (in terms of the amount owed) secured creditors would have any strategic precedence over junior charge holders, remained woefully unclear, causing confusion. It's worth noting that the Code's liquidation waterfall, Section 53, states unequivocally that all secured creditors will be paid in proportion to their recognized claims.
However, there is ambiguity in the topic because no regulations or statements were made to differentiate between secured creditors based on inter-creditor or subordinate agreements.
However, in 2018, the Insolvency Law Committee took notice of the situation and determined that several valid inter-creditor and subordination regulations must be followed. It must be done in a courteous and polite manner in the liquidation cascade established by Section 53 of the Code. It should be noted, however, that the Insolvency and Bankruptcy Board of India reported in 2019 that the subject was still being debated.
The question of whether a senior creditor has a better right than a junior creditor was discussed. This is directly in the Code's section 53 waterfall. As a result, the Insolvency Law Committee addressed this ambiguity once more in 2020.
It was proposed in its report that a clarification be provided invariably by inserting an Explanation under Section 53. (2). this was done to ensure that subordinate agreements and inter-creditor agreements were legal.
But did this result in the resolution of a long-standing and difficult issue?
No, there isn't an answer to that question. This was owing to the government's refusal to embrace the ILC's 2020 recommendations. As a result, no changes were made to Section 53 to add an explanation (2).
However, it is worth noting that a number of liquidators have begun to assert that agreements between secured creditors and inter creditors, as well as subordinate agreements, should be respected. Because of ICL's 2020 decision, this huge step was taken. This effectively gave senior secured creditors preferential treatment.
In the context of the liquidation distribution, senior secured creditors were given preferential treatment. However, it is worth noting that, when the relevant matter of inter-creditor validity was ultimately put to the NCLAT, it rejected this judgment and, as a result, disagreed with the ILC's interpretation.
Furthermore, according to the TDB Judgment, rights created through an inter-creditor or subordinate arrangement expire once the charge holders over an asset opt to engage in the liquidation procedure.
Though the aforementioned decision clarifies the legal issue, it also creates several undesirable situations. Charge holders are recommended to keep out of the liquidation process in certain cases. This could drive kids to choose and pursue some of their own independent actions. This could lead to severe outcomes in the future.
In the end, even the Supreme Court stated in its Swiss Ribbons decision that the Code's overall goal is to avoid corporate death by liquidation as much as possible. This is to say that if inter-creditor relationships are recognized under CLP, there may be liquidation scenarios in which senior secured lenders would wish to avoid paying other creditors. Furthermore, such decisions can be made based on the corporate debtor's liquidation value.
As a result, the legislature must update the Code in a decisive and effective manner. The modification must be written in such a way that it recognizes the various types of creditors. This should be done based on the security interest's priority and value. Another requirement to remember is that when amendments are being made, the ultimate goal of the Code should not be obfuscated.
---
Tags: creditors, the creditor, trade creditors, creditors and debtors, preferential creditors, creditors in accounting, unsecured creditors, creditors under ibc, financial creditor, secured creditors, creditor protection