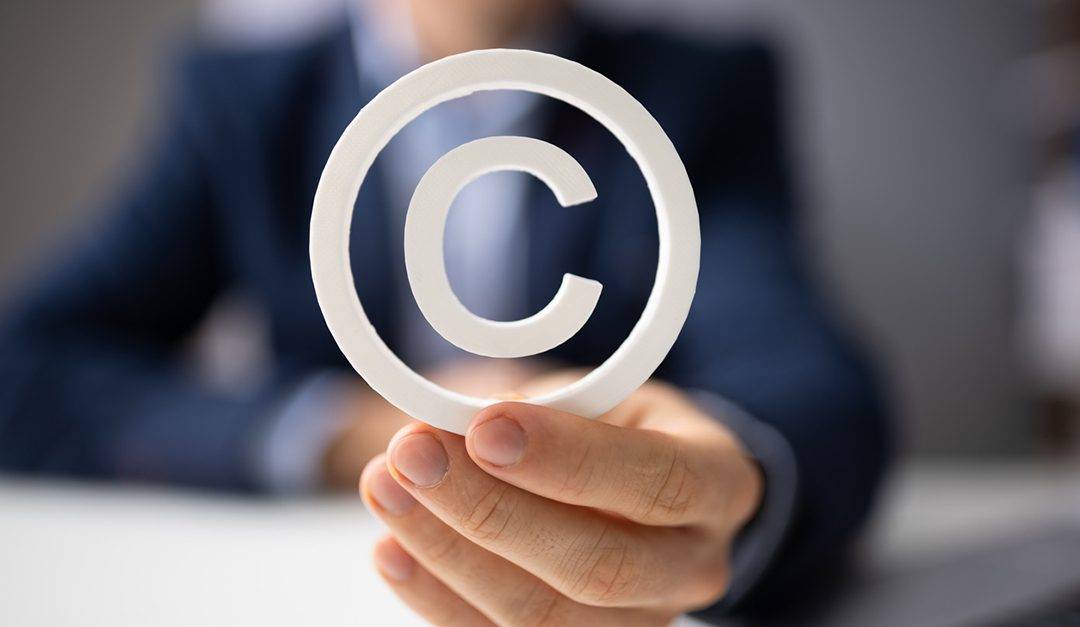 Understanding Copyright Law in Real Estate
Intellectual Property Law can be best described as a safeguard for the creation of one's intellect. It aids the interests of the innovators and creators by providing them with the rights and safeguards over their creations and preventing their appropriation and misuse by other individuals.
Many diverse rights can be included within the ambit of IP rights, such as literary, artistic, and scientific works; performances of performing artists, phonograms and broadcasts; inventions in all fields of human endeavor; scientific discoveries; industrial designs; trademarks, service marks, and commercial names and designations; protection against unfair competition; and "all other rights resulting from intellectual activity in the industrial, scientific, literary or artistic fields".
Popular examples of intellectual properties include logos, copyrights, trademarks, patents, trade secrets, and so on. This article will attempt to focus on the importance and essence of Copyright Law in Real Estate, and the measures that may prove to be useful in protecting the requisite intellectual property.
This article also aims to evaluate the safeguards that can be taken to protect such intellectual property, both in Indian and American law.
Copyright primarily relates to literary and artistic creations, such as books, music, paintings and sculptures, films, and technology-based works, such as computer programs and electronic databases. The expression copyright refers to the act of copying an original work which, in respect of literary and artistic creations, may be done only by the author or with the author's permission.
"Authors' rights" refers to the creator of an artistic work, thus emphasizing that authors have certain specific rights in their creations that only they can exercise such as the right to prevent distorted reproductions of the work. Such rights are often referred to as moral rights and can be observed across legal systems. 
Other rights, such as the right to make copies among many other such rights, can be exercised by third parties with the author's permission, for example, by a publisher who obtains a license to this effect from the author. It is possible for authors and creators to create, have rights to and exploit a work very similar to the creation of another author or creator without infringing copyright, as long as the work of another author or creator was not copied.
Indian Copyright Law, on the other hand, is governed by the (Indian) Copyright Act, 1957. The Indian law is at parity with the international standards contained in TRIPS, and pursuant to the amendments in 1999, 2002, and 2012, fully reflects the Berne Convention for Protection of Literary and Artistic Works, 1886, and the Universal Copyrights Convention.
Under the Act, the term "work" primarily includes an original artistic work which could comprise a painting, a sculpture, a drawing (including a diagram, a map, a chart, or plan), an engraving, a photograph, a work of architecture or artistic craftsmanship, dramatic work, literary work (including computer programs, tables, compilations, and computer databases), musical work (including music as well as graphical notations), sound recording and cinematographic film.
The Act was also amended to bring the law in line with recent developments in the information technology (IT) industry, be it satellite broadcasting or digital technology. Provisions were also made to enhance the performer's rights, in line with the Rome Convention.
The importance of copyright law in this ever-evolving digital world becomes more and more imperative, especially with the popularity and easy access to the internet. In the real estate industry, such copyright issues can often be observed in connection with listing photographs.
Listing photographs can be generally defined as the photographs of the property that are presented to potential buyers so that they could make an informed choice. This becomes more pertinent when taking into account online listings, or organizations that might send across such images online to potential buyers.
Improper use of such photographs can create copyright infringement liability for agents, brokerages, and other people involved; and implementing copyright risk-management strategies may help real estate professionals avoid liability. It's crucial for real estate professionals to know and fully understand the rights they own in listing photographs, and should strive to own their listing photographs.
When ownership is not possible, an effort must be made by real estate professionals to gather other legal safeguards and rights involving the photographs, and how they permit others to use the same.
Signing agreements that govern the use of such photographs, along with certain limitations and restrictions, can be one way of safeguarding one's rights. The real estate professionals should make sure that they review such agreements, audit the photographs to ensure compliance with the agreement, decide on how such photographs are to be used, and maintain records of all such photography agreements they enter into.
In the US Legal system, Compliance with the Digital Millennium Copyright Act of 1998 (DMCA) will help real estate professionals avoid liability when infringing content appears through an IDX (Internet Data Exchange) feed. Under federal copyright law, online service providers are protected from liability for copyright infringement when those online service providers comply with certain procedural requirements.
One such exemption is for website owners who allow third parties to post user-generated content, for example, a brokerage website that includes an IDX feed of third-party listings.
In India, photographs are protected under copyright law as artistic work (as was discussed earlier) under Section 2(c) of the Copyright Act. The essential element in photography, and similarly in all other artistic works, requires that the photograph must be an original work where some degree of skill and effort must have been expended on it.
As per section 25 of the Copyright Act, photographs are provided copyright protection for a period of 60 years from the date of publication, that from the day they came into existence. Such safeguards can be utilized by real estate professionals when trying to safeguard their listing photographs, provided that the photographs are clicked by their own selves. Even if this is not the case, an agreement concerning its proper usage and rights can always be utilized. 
Lastly, the role of copyright law in real estate can be essential and provides a lot of scope for future research. With the increasing digitization and flouting of copyright norms in the online sphere, such concerns will be better heard and resolved with stricter copyright laws, and even strict implementation.
In the end, it is in the best interest of real estate professionals to be aware of the rights that they possess in relation to their intellectual property, and take appropriate safeguards in accordance with the law.
---
Tags: intellectual property law, understanding copyright law, ip rights, copyright act, intellectual property protection, intellectual activity, intellectual property rights