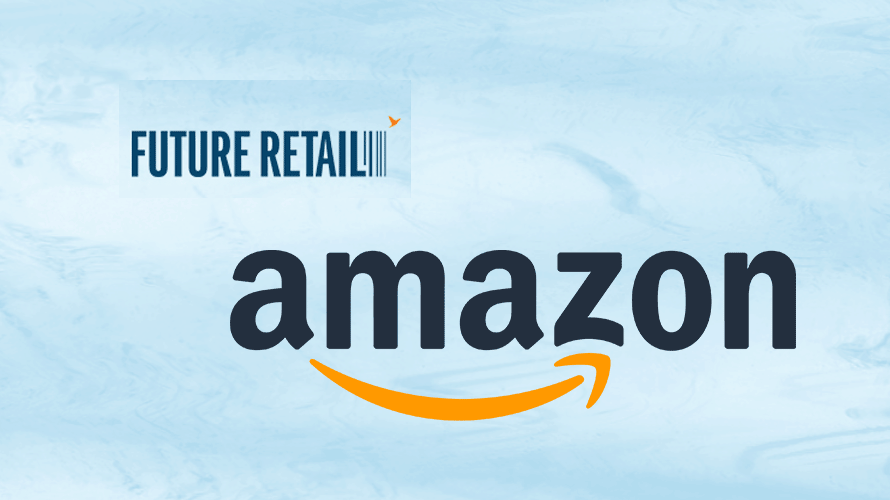 The Twists of Amazon Future Group and Reliance Retail
The mercury is set to rise as the world's wealthiest men contest to grab a larger bite from India's retail market. Things started heating up in August 2020 when Mukesh Ambani's Reliance Retail stated its intention to acquire the retail, wholesale, logistics, and warehousing operations of Future Group for Rs. 24,713 crores, which prompted Amazon to issue a legal notice to Future Group alleging breach of contractual terms and thereafter obtained an interim stay on Future Group's deal at the Singapore International Arbitration Centre (SIAC).
The interim award passed in favor of Amazon.com prevents Future Group from selling its assets to Reliance Retail by about 90 days. However, on being informed about the Award, Reliance Retail, India's largest retail chain stated that its deal to acquire Future Group's assets for a whopping $3.4 billion is fully enforceable under the Indian law and intends to enforce its rights and complete the transaction in terms of the scheme and agreement with Future group "without any delay."
On the flip side, Amazon indirectly bought a 3.6% stake in Future Retail by acquiring a 49% stake in Future Coupons, a promoter entity of Future Retail. The deal provided Amazon with a call option effectively giving the American e-commerce giant the first right to refusal on the purchase of more stakes in Future Retail Ltd. if it's decided to consider selling any shares in it.
Creating further aberrations for Reliance's aspirations of owning a huge stake in Future Group's Retail business is the non-compete clause. Specifically, pursuant to the non-compete clause in the 2019 agreement, Amazon listed RIL among 30-odd entities with which Future Group was barred from entering into any share-sale agreement without Amazon's consent.
Although SIAC's award has accorded some immediate relief to Amazon, both Reliance and Future Group's resolve to execute the deal is an indication that they are not bound by the SIAC, a non-profit body that provides an alternative method of dispute resolution arising from cross-border transactions involving foreign companies. The SIAC settles cases privately and confidentially outside the traditional court system and customarily, a SIAC order cannot be enforced in India until ratified by an Indian court thus weakening Amazon's legal move to stall the deal.
In light of the existing laws, such high-value transactions do not require each and every shareholder to sign such a Purchase Agreement. This way minority shareholders like Amazon do not possess the ability to delay the deal. Furthermore, Future Retail was not a party to the agreement between Amazon and Future Coupons, therefore the objection does not fare.
In this case, minority shareholders like Amazon Inc. may be required to ride along regardless of whether or not they agree with the deal terms. In the past, courts have overruled frivolous attempts by minority shareholders having minuscule holding in the company to defer or stall such transactions.
The most obvious option available to the Future Group is challenging the stay in Singapore. Future Group may invoke Section 34 of the Arbitration and Conciliation Act, 1996 which provides for limited grounds to challenge an arbitral award. However, one setback is that Section 34 provides only for setting aside an arbitral award and makes no mention of applications for setting aside emergency orders of interim nature.
Once the Arbitral Tribunal is established, the interim orders can be placed before it and challenged. However, if the Future Group chooses to not wait for the Arbitral Tribunal, it can challenge the applicability and enforceability of the interim directions in an Indian High Court.
Alternatively, Future Group could also wait for Amazon to move courts. The conventional understanding of the Arbitration and Conciliation Act, 1996 dictates that to enforce any award, Amazon will have to launch enforcement proceedings in an Indian High Court. Given the lack of recognition and enforcement of an emergency arbitrator's directions, Future Group is likely to execute the deal with full force, while considering an appeal when the Arbitral Panel is constituted or contests the same.
With Amazon Inc 1 and Future Group 0, and Future Group's declining market capitalization and inability to manage its debts and losses on account of the pandemic, the legal tussle between Bezos, Biyani, and Ambani will inevitably erode shareholder value, at least in the short term as the case drags on. It would be interesting to note how the course of legal action/s adopted by Future Group in the near future is likely to determine the fate of retail in India.
---
Tags: amazon and future group, reliance amazon future retail, reliance future deal, amazon reliance future retail news, amazon future group, reliance future group deal, amazon future retail news