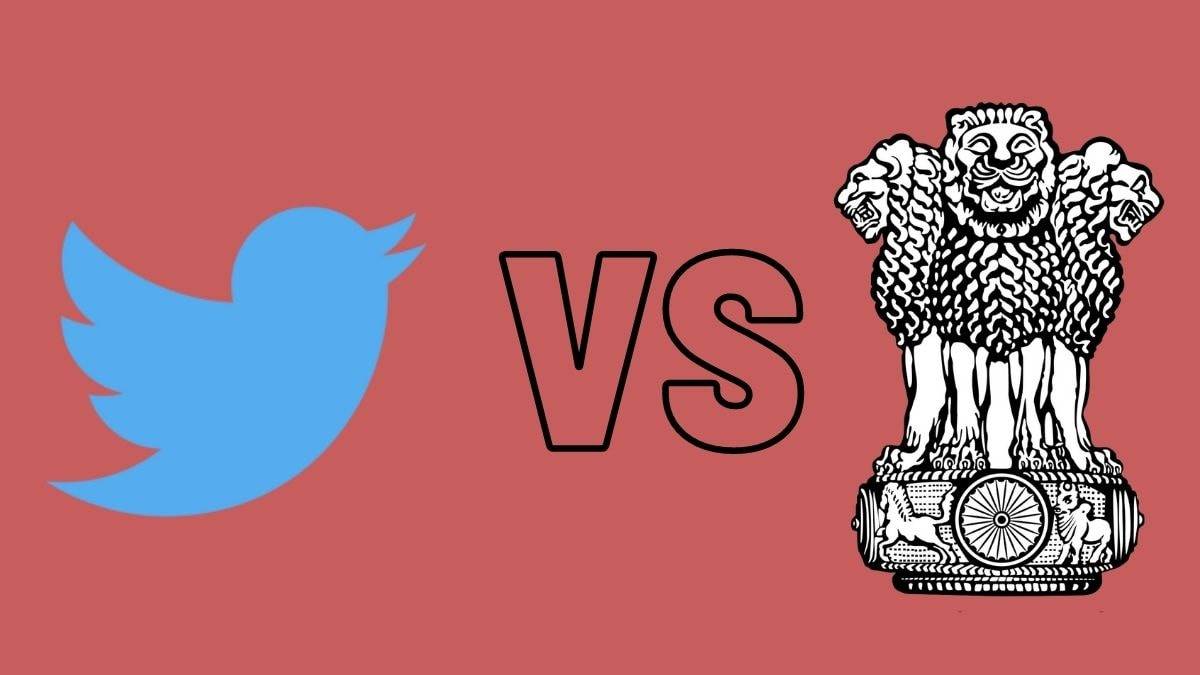 Twitter Freedom of Expression – Twitter & Government's Battle
Social Media – a buzzword in millennial circles and often the recipient of government's fury. Although the use of social media platforms such as Twitter and Facebook is undeniable for human conversations, all these developments have also contributed to the advancement of democracy and fundamental rights like freedom of expression, movement, trade, and profession.
However, a single platform cannot become the sole arbiter on fundamentals like freedom of speech, expression, and the likes. As India cracks down on microblogging sites for their noncompliance with India's newest pursuit to mitigate false information, Twitter finds itself caught in the crossfires.
In recent developments in the case, microblogging platform Twitter lost its status as an intermediary platform along with its coveted legal shield for 3rd party content for failure to comply with new IT rules. India's wrath has been specifically directed towards Twitter as it is the only social media platform among the mainstream platforms that have not adhered to the new laws.
However, it remains to be seen whether this development will leave a permanent scar or be lifted once Twitter adheres to the new digital rules. The government and Twitter have been at loggerheads owing to the latter's compliance issues pertaining to rules that mandate platforms to increase due diligence and vigilance with respect to objectionable content and be held accountable for the same.
Pursuant to Section 79 of the Information Technology (IT) Act, an intermediary shall not be held legally or otherwise liable for any third-party information, data, or communication link made available or hosted on its platform. Simply put, this means that a platform is safe from any legal prosecution brought upon due to the message being transmitted from point A to point B as long as a platform acts just as the messenger and without interfering with its content in any manner.
According to the Indian government, Twitter's act of defiance has been astounding and the platform which portrays itself as the flag bearer of free speech, choose the path of deliberate defiance when it came to the Intermediary Guidelines. This selective adherence to laws didn't fit well with the government about its, inter alia, fake news mitigation efforts.
In addition to this, Twitter collects data and influences public perception and opinions through algorithms that decide what people will see and listen to. Thus, the platform is known to selectively push content on the basis of user activity, profile, demographic attributes, etc. This has been construed by many as a deliberate manipulation of information flow, albeit under the guise of better user experience, and is considered nothing but colonization of digital space.
It is common knowledge that several social media platforms may have violated governing legislation under the guise of freedom of speech and expression, thus necessitating a dire need for laws that address the evolving problems pertaining to questionable third-party content on social media platforms.
While the Information Technology (Guidelines for Intermediaries and Digital Media Ethics Code) Rules, 2021' is a "soft-touch oversight" mechanism to deal with issues such as the persistent spread of fake news, abuse of these platforms to share morphed images of women, and content related to revenge porn or to settle corporate rivalries. Evidently, these Rules are neither fool-proof in curbing the root cause of the problem nor keeping up with the changing shades of offenses being committed thereon.
The IT Act and Rules, although well-intentioned, do not bring adequate clarity on the responsibilities of intermediaries along with third parties and users. The policy guidelines were introduced to address content that goes directly against guidance on COVID-19 from authoritative sources of global and local public health information. Thus, Twitter was quite emphatically trying to curb misinformation that is too prevalent in microblogging these days. But misinformation labeling isn't the only topic that has been the Achilles' heel of the entire matter.
The new rules dictate that a company like WhatsApp and Twitter should be able to track down the 'first originator' of any objectionable article that the Indian government deems threatening to internal security. It goes without saying that striking a balance between Freedom of speech and penalizing intermediaries for overlooking their responsibilities is the need of the hour!
---
Tags: twitter freedom, social media platforms, twitter freedom of expression, socialmedia, twitter facebook news, twitter social network company, freedom of speech twitter, twitter platform, twitter freedom of speech